CBAF™ Retail
Internal Solutions SW Old Format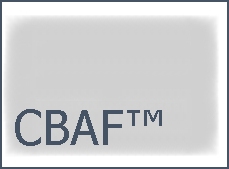 Welcome to
CubeIQ
products and systems web pages.
CubeIQ
Solutions and Systems
:

Developed Applications
Cheque Book Application Foundation -
CBAF™
CBAF/Corporate™ & CBAF/Private™ Releases

CBAF/Corporate™
and
CBAF/Private™
, collectively called
CBAF/Retail™
are a MS Windows-based laser cheque printing software applications build by
CubeIQ
for the non financial market.
CBAF/Retail™ assists accounting departments to print cheques in a fast, efficient, secure, flexible and cost effective manner.
CBAF/Corporate™
has been designed to work in accounting departments in large corporations and in accounting firms where the daily volume of cheques is significantly high.
CBAF/Private™
has been designed to work in accounting departments in medium corporations, small companies and professionals where the daily volume of cheques is relatively low.
Cost Reduction
Almost all accounting systems and all traditional cheque printing software applications print cheques on continuous pre-printed cheque forms and on heavy duty dot-matrix printers. With CBAF/Retail™ cheques can be printed completely on plain paper and on standard desktop laser printers.

CBAF/Retail™

has the capability of printing logos, graphics, signatures, variable text, the IBAN and the OCRB code-line as well as any other static text formatted according to

ECB

and

HBA

specifications. It allows you to print everything onto blank cheque paper eliminating the need for pre-printed checks.
Configuration
CBAF/Retail™

can handle

unlimited number of companies

and

unlimited bank accounts

. Cheques can be processed and printed one by one or in batch mode.

CBAF/Retail™

has the capability to operate in

stand-alone

or

client/server

mode, in a

single user

or

multi-user

environment, in

single or multi currency

configuration.

Access to the software is realized with user name and password that ensure that only authorized users can print cheques.

Extensive logging and a full cheque print historical file is available for audit purposes and future use.
Interfacing
CBAF/Retail™

interfaces with most Accounting, Financial, Enterprise Resource Planning - ERP, Customer Relationship Management - CRM and Customer Management systems allowing on-demand printing of cheques that are formatted according to

European Central Bank - ECB

and

Hellenic Bankers Association - HBA

specifications.
Versions
CBAF/Retail™ is available in three versions.
Professionals, individuals and small business that need to print cheques related to one bank account will use the

Basic version

.

Medium and medium to large organizations that need to print cheques related to more and up to ten than one bank account will use the

Premium version

.

Large enterprises, group of companies and accounting firms that need to print cheques for multiple companies and for multiple bank accounts per company will use the

Advance version

.
Technical Specification
Built for Microsoft technology with Microsoft technology (VC, VB & .NET).




Stand alone or client/server architecture.




Single or multi-user with application usage access control.




Multi language support - 2 basic languages (EN & EL).




Multi currency support - 2 basic currencies (EU & US).




High level of security with full audit trail facility.




Operation log, error log, trace and audit trail files.




Extensive reporting.




Signature controls based on strict parameters.




MS SQL or MS Access standard database with Oracle or DB2 as option.




Application usage access control with user authentication (user name and password), user role definition and different levels of user rights.




Time-out security and password expiration controls.



Extended Functional Specifications
Positive Pay Control - PPC

lets you set up a file that is send to your bank for cross checking and confirmation on every cheque issued


Positive Pay Control - PPC

also process a file send by your bank for preventing fraudulent cheques from being paid, notified of any discrepancies and cross checking cheques being paid.


Electronic signature

creation and print on every cheque.

Features
Works with all financial management and customer management software packages.

Automated or manual cheque data input. Generic interface available. Customized interface upon request.

Automated IBAN calculation and code-line according to

ECB

and

HBA

specifications.

Issuance of cheques on plain paper eliminating the expense and inconvenience of maintaining stocks of pre-printed cheque forms.

Automated (batch) or manual (one by one) cheque print mode.

Compatible with all PCL5 laser printers.

Supports an unlimited number of

companies

,

banks

,

accounts

, logos, signatures and

currencies

.

Equipped with its own secure database which allows encryption of all data, signatures, and logos to protect against changes or alteration.

Archives exact copies of cheques that can be re-printed on plain paper.

History database of printed cheques allows reprocessing under controlled conditions.

Developed with hands on experience.

Developed with ease of customization, implementation, support, flexibility and market diversity in mind.

Advanced flexible design to facilitate customization and enhancements.


Constant upgrade policy.



Benefits
CBAF/Retail™ is designed to provide significant value to
Enterprise,
Organization,
Corporations,
Professionals and
Individuals
that print cheques in-house.
Works with your existing accounting system.

Works with your existing laser printers

Reduces cheque printing time.

Reduces cost of printing and storage of pre-printed cheques and documents.

Eliminates costly pre-printed cheques.

Enhanced security.

Easy installation and training assistance are provided with your new system.

Grows with your needs thanks to flexible, scalable features.

Generation of various MIS reports on cheque production and system usage.

Creates cheques for multiple accounts, currencies, and company logos in one step on blank safety cheque paper or on plain laser paper.

Cheques can be signed automatically based on strict, user defined, signature rules.

Eliminates expensive post processing equipment required with multipart continuous forms.

Short Return Of Investment .

Do business efficiently, reliably and cost effectively.

Take advantage of the latest state-of-the-art technology.